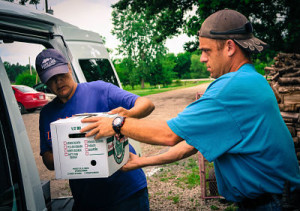 Raccoon Forks Microbusinesses, owned and operated by Optimae LifeServices, create jobs in central Iowa for individuals with disabilities, mental illnesses and other barriers to employment.
By matching people's skills with the work they love, our microbusinesses provide the people we serve with a valued role while helping them become active members of the community and improve their financial situation. Employees at our microbusinesses receive one-on-one job coaching and the support they need to build skills and be successful on the job.
Thank you for your interest in what we do. We hope you enjoy learning more about our microbusinesses.