Dear Friends and CSA Partners –
Welcome to July! Many of you have let us know that you'll be out of town this week – we hope you're enjoying well-deserved vacations!
Please remember that due to the holiday this week, we'll be delivering CSA shares tomorrow (Tuesday)! If you won't be able to pick up your share tomorrow and you haven't already made arrangements, please have a friend or family member pick it up for you.
Fruit shares update: For those of you who ordered a fruit add-on share, we believe that we'll be starting the fruit shares next week! We've been in touch with our friends at Berry Patch Farm, and that's their latest estimate. If there's any change, we'll let you know in next week's newsletter.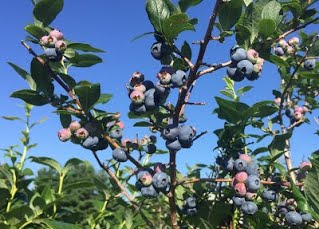 Photo by Berry Patch Farm
What's In Your Vegetables Share?
This week, we plan to bring you bok choi, Lacinto kale, lettuce, garlic scapes, and pea pods!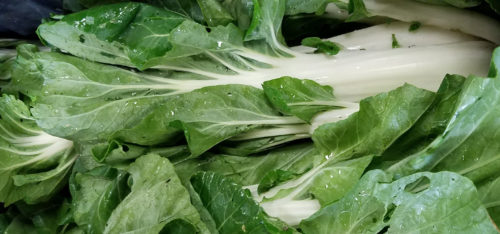 What Kind of Pea Pods?
That will depend on your CSA box. Some boxes will contain snow pea pods, and others will contain sugar snap pea pods. Either way, they'll be delicious! Both types of pea pods are great cooked or raw, and you can eat the whole pod. Particularly with snow pea pods, it can be helpful to pull off the "string" along the side before cooking/eating the pod.
Storing and Preserving
Don't wash your pea pods until you're ready to use them. Just keep them in the refrigerator in a closed container or plastic bag. Like lettuce and herbs, pea pods are best when they're really fresh, so enjoy them soon!
For information on storing your other vegetables, see our produce storage web page.
And for information on preserving this week's vegetables, see our web page on preserving produce.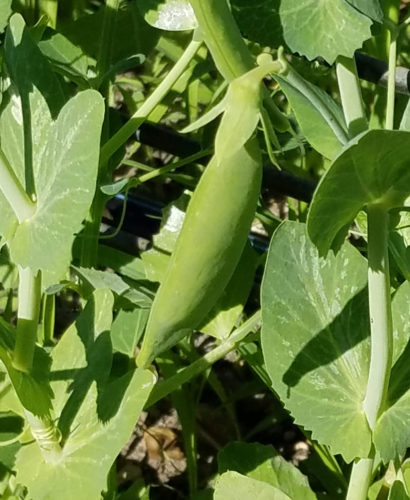 What To Make?
Kale and Garlic Scape Frittata
(From halsanutrition.com)
1 tablespoon extra-virgin olive oil
2 cups packed kale, rinsed, drained, and finely chopped
3 garlic scapes (or 2 scallions + 1 garlic clove), chopped
8 eggs
¼ cup whole milk
½ teaspoon salt
Freshly ground pepper to taste
¼ cup feta cheese
In a 9-inch cast iron pan, heat 1 tablespoon extra-virgin olive oil over medium to medium-high heat. Add the kale and cook 3-4 minutes, until wilted and cooked down quite a bit. Add the scallions and continue to cook for another couple of minutes.
In a large bowl, whisk together eggs, milk, salt, and pepper. Pour over the greens. Cook on medium heat for 2-5 minutes, until starting to set. Sprinkle with feta.
Broil for 1-2 minutes, until golden. Watch carefully as it can cook quickly and you don't want to overcook it.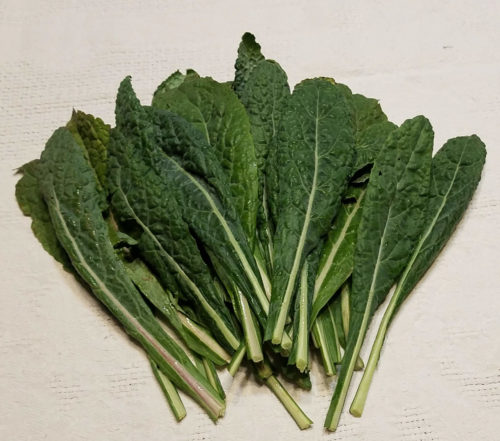 We'll be back with a newsier newsletter next week. We wish you a very happy Independence Day!
Your Raccoon Forks Farms Team