Dear Friends and CSA Partners –
Happy end of October and start of November! As we've just transitioned from our summer vegetables to fall vegetables CSA shares, this seems like a good moment to explain our newsletter schedule – with apologies for having caused some confusion, perhaps!
We send out weekly CSA e-newsletters starting with the beginning of our summer shares season – first week of June – through the end of November. This covers our summer vegetables, fall vegetables, and "summer" eggs seasons. Everyone who is receiving any type of share receives the newsletter during the time frame of that share type. So if you're a "summer" eggs member, we're still sending you the newsletter now! Which raises a few timely questions for eggs shares and frozen broiler chickens shares members: How can the newsletter serve you better? Would you like more egg recipes? Chicken recipes? Which should come first? (Sorry!) More chicken photos and information? This year we've tried to include recipes that combined eggs and the produce in our vegetables shares. Has this been useful? Please send us your thoughts and suggestions!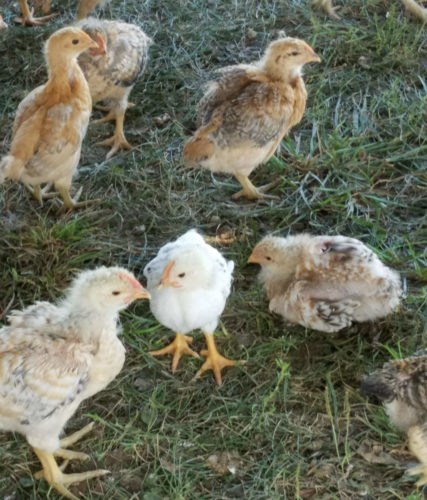 Early heads-up for Thanksgiving week deliveries: The week of November 19th, all CSA deliveries will be made on Wednesday, November 21st (the day before Thanksgiving). If you normally pick up your shares on Thursdays, your shares will be available on Wednesday at your regular pick-up site between 3-6 p.m.
If you will not be able to pick up your shares on Wednesday, November 21st, please let us know – we'll be happy to hold your shares for you and deliver them with your shares the following week.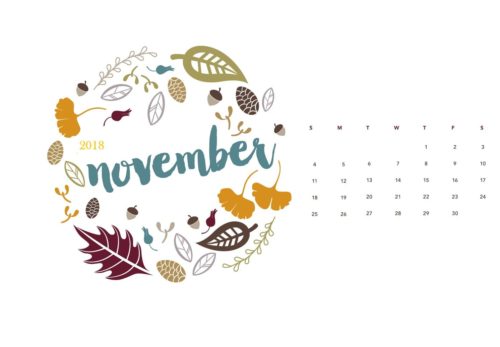 When we last wrote about planting next year's garlic at our Redfield farm, it was mid-September. We had done some initial field preparation, and we had the hay bales waiting to use for mulch after planting. And ever since then, it's been so wet that we haven't been able to plant! Now, we're happy to report that we've finally started planting. We hope to be done this week. Just to give you an idea of the scope of the job: seed garlic comes in heads, which we hand-separate into the individual cloves that we plant. (A new head of garlic grows from one clove.) It took six of our farmers around four hours to separate the cloves – we estimate we're planting about 1,800 cloves this fall, hoping for 1800 big, beautiful, heads of garlic to harvest next summer!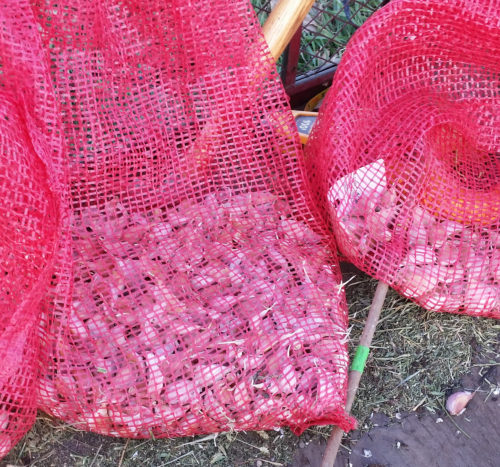 Seed garlic separated into individual cloves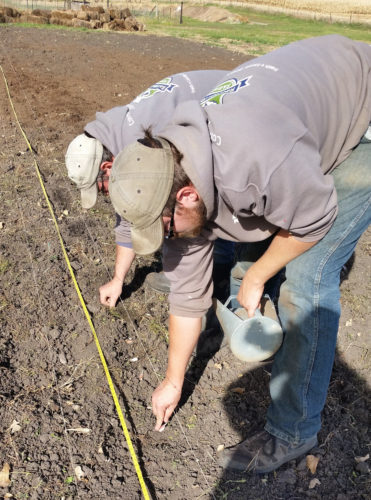 Planting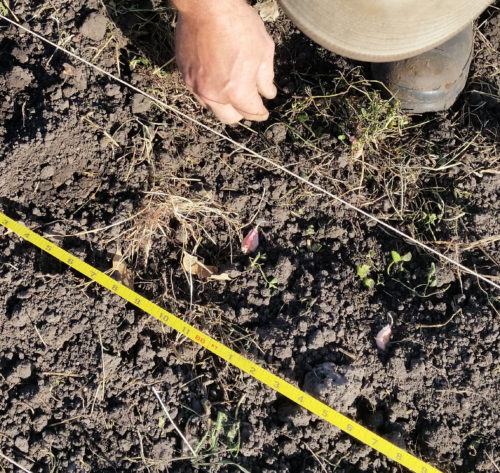 Little pink garlic cloves in the soil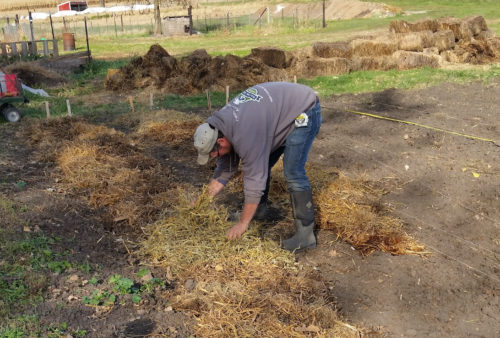 Beginning to mulch with hay
We've also been building, recently. As we breed our sheep and goats and increase our flocks, we've prepared lambing pens in our well-used, multipurpose Morton building. They're a little hard to see, as they're just empty wire enclosures, but you get the idea. Each pen has plenty of space for a ewe and one or more lambs to move around. With bedding and heat, as necessary, these will be comfortable and safe places for mamas and new babies.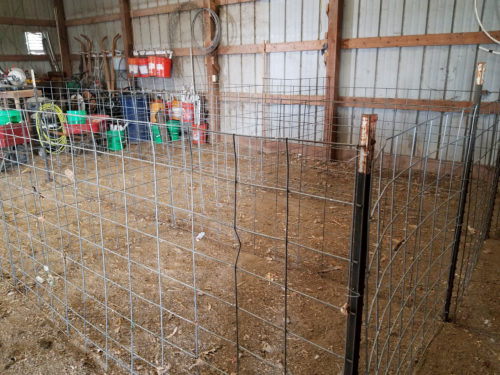 And in the high tunnel at the Redfield farm, we've built a truly spectacular holding pen for several hundred layer chicks who will be arriving in November! They'll be cozy, warm, and safe in there. We wish we could email you the scent of the high tunnel along with the photo below – the aroma is a wonderful mix of green tomato leaf tang and hay. It smells great in there right now!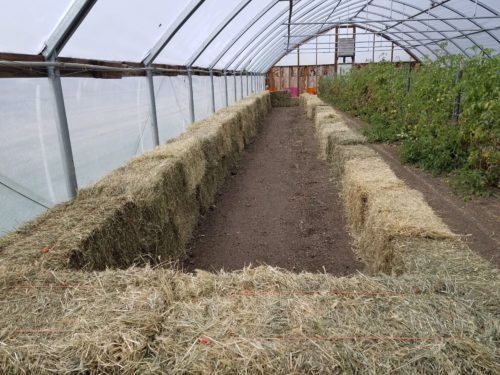 What's In Your Vegetables Share?
This week, we plan to bring you kohlrabi, beets, garlic, kale, sweet potatoes, and butternut squash.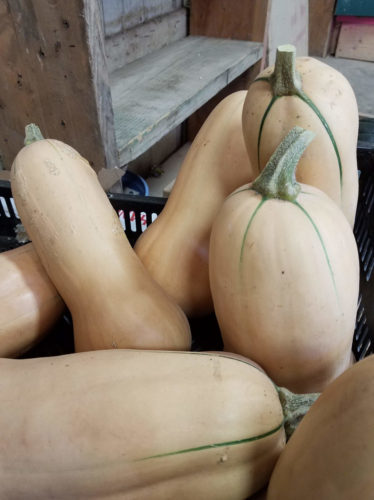 Butternut squash
What Is It?
Our favorite quote about kohlrabi comes from the Fruitguys.com, who call kohlrabi "little cabbage brother[s] from another planet" – we think that's about right! Kohlrabi are brassicas – meaning they really are related to cabbages, as well as to other brassicas like cauliflower, broccoli, Brussels sprouts, and kale. Like those relatives, kohlrabi are full of nutrition, low in calories, and versatile – enjoy them raw, with just a little olive oil, salt, and pepper; include them in salads; sauté them; roast them; include them in soups and stews – however you like to use vegetables, kohlrabi will fit right in.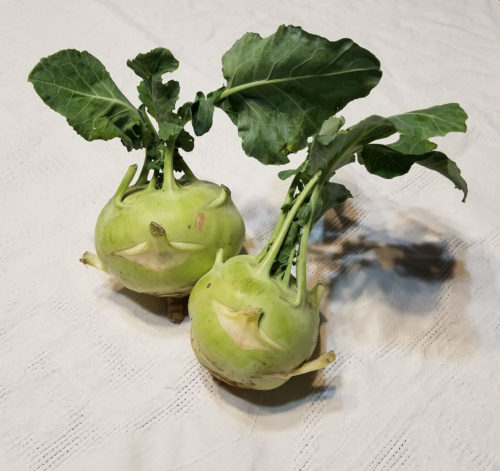 Storing
Your garlic, sweet potatoes, and butternut squash should not be refrigerated. Keep the squash and sweet potatoes in a dark, dry, cool – but not cold! – place, ideally with some air circulation. They should keep well: just check them periodically to make sure they're not developing any bad spots before you're ready to use them. If they do, cut those away and enjoy the rest! Garlic also needs air circulation. Keep it in a dark, dry place, and don't separate the cloves from the head until you're ready to use them.
The remainder of this week's vegetables will need to be stored in the refrigerator. You can store kale washed or unwashed; if you do wash it before storing, be sure to dry it as well as possible and wrap it in a towel or paper towels to absorb any remaining moisture. Then put the bundle in a loose plastic bag or container in the fridge.
Don't wash your kohlrabi until you're ready to use them. Just keep them in loose plastic bags or containers in the refrigerator, too.
Beet storage may or may not involve beet greens; this week, it will! Unless you're using your beets right away, cut off the greens from the beets an inch or so above the beets. You don't need to wash the greens before storing them, but you can; if you do, treat them like your kale, above. Use beet greens within a few days. To store the beets themselves, just put them in an open bag or container in the refrigerator.
For more information on storing the vegetables in this week's shares, see our produce storage web page!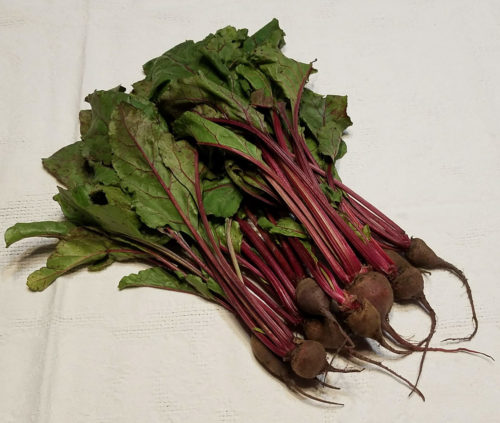 What to Make?
Kohlrabi Robertson: A Kohlrabi and Bok Choy Pizza
(From localkitchener.ca)
½ kohlrabi, sliced thinly
1-2 heads bok choy, prettiest leaves reserved for pizza topping
3-4 large kale leaves
2-3 Tbsp. oil
2-3 Tbsp. goat cheese
¼ cup walnuts
½ cup mozzarella, cut in thin pieces or shredded
Salt and pepper
1 Tbsp. crushed red peppers (optional, but adds a nice punch)
Pizza dough
Preheat oven to 500° F. While oven is heating, roast the sliced kohlrabi on a lightly oiled baking sheet. Roast the kohlrabi until it is beginning to turn golden brown on the edges.
Make the pesto by puréeing the bok choy (except for the prettiest leaves that will go on top of the pizza), kale, oil, goat cheese, walnuts, and a teaspoon of salt.
Stretch the pizza dough and spread the pesto over the dough. Top with the sliced mozzarella, leaving gaps between the cheese to let the pesto show. Top this with roasted kohlrabi, the extra bok choy leaves, a bit of salt and pepper, and the crushed red peppers. Bake on a baking sheet, pizza pan, or baking stone.
* * *
Roasted Beets and Sautéed Beet Greens
(From kitchme.com)
1 bunch beets, with greens
¼ cup olive oil, divided
2 cloves garlic, minced
2 Tbsp. onion, chopped (optional)
Salt and black pepper, to taste
1 Tbsp. red wine vinegar (optional)
Preheat the oven to 350° F. Wash the beets thoroughly, leaving the skins on, and remove the greens. Rinse greens, removing any large stems, and set aside. Place the beets in a small baking dish or roasting pan, and toss with 2 Tbsp. of olive oil. If you wish to peel the beets, it is easier to do so once they have been roasted. Cover and bake for 45 to 60 minutes, or until a knife can slide easily through the largest beet.
When the roasted beets are almost done, heat the remaining 2 Tbsp. olive oil in a skillet over medium-low heat. Add the garlic and onion, and cook for a minute. Tear the beet greens into 2- to 3-inch pieces and add them to the skillet. Cook and stir until greens are wilted and tender. Season with salt and pepper. Serve the greens as is, and the roasted beets, sliced, with either red wine vinegar or butter and salt and pepper.
* * *
Sweet Potato Hash with Sausage and Eggs
(Adapted from deliciousmeetshealthy.com)
1 lb. pastured-pork or other pastured-meat sausage
1 medium onion, chopped
2 medium-sized sweet potatoes, chopped
2 Tbsp. coconut oil, divided
Salt and pepper, to taste
Rosemary, to taste
4 eggs
Preheat oven to 425° F.
Cook sausage in hot cast iron skillet, stirring, until sausage is completely cooked and browned. Transfer to a plate. Reduce heat to medium-high, add 1 Tbsp. coconut oil to cast iron skillet, and sauté onions until translucent. Transfer onion to the plate with the sausage.
Heat 1 Tbsp. coconut oil over medium-high heat, add chopped sweet potatoes, cover, and cook, stirring occasionally, until tender (about 10 minutes). Sprinkle with rosemary, salt, and pepper to taste. Return sausage and onions to the cast iron skillet and stir everything together.
Crack four eggs over sweet potato hash. Place cast iron skillet in the preheated oven and cook for about 10-15 minutes, until eggs are set.
* * *
Butternut Squash Hummus
For a recent event, we mashed up three quite similar recipes – and some butternut squash – and made a butternut hummus that turned out nicely. The recipes came from everylastbite.com; foodnetwork.com; and minimalistbaker.com. We're including links to all three recipes, below, plus a basic ingredients list: if you'd like to follow one recipe, you can, and if you want to mix and match, as we did, you can do that!
We did not cube and roast our squash. We cut ours in half; scooped out the seeds; rubbed the cut surfaces with olive oil, salt, and pepper; and baked them, cut side down, until the squash was tender. Then we scooped the squash out of its skin and puréed the squash with the other hummus ingredients. We used about a 4:1 squash-to-chickpea ratio.
We used both fresh, minced garlic and roasted garlic, and we made the roasted garlic in the same pan, at the same time, while we cooked the squash.
We did not use any parsley, Sriracha, water, or Greek yogurt in our mash-up. We went light on the cumin but did use good amounts of cinnamon and smoked paprika and really liked their flavors mixed in with the squash and other ingredients.
We also did not try the suggested drizzle of maple syrup, for serving, but we thought it sounded intriguing! Maybe next time!
Potential Butternut Squash Hummus Ingredients:
Butternut squash, cooked
Chickpeas, rinsed and drained
Minced fresh garlic
Roasted garlic
Lemon juice
Tahini
Olive oil
Salt and pepper
Parsley
Ground cinnamon
Ground cumin
Smoked paprika
Greek yogurt
Sriracha
Water
Pure Grade A maple syrup, for serving
Whether you use one or more of the real recipes, below, or do your own thing, have fun and enjoy!

https://www.foodnetwork.com/recipes/ina-garten/butternut-squash-hummus-3784551
* * *
And last but not least, CSA member Marty Ikeda shared his delicious recipe that says it all in the caption! And decorated with a red kuri squash! Thanks, Marty!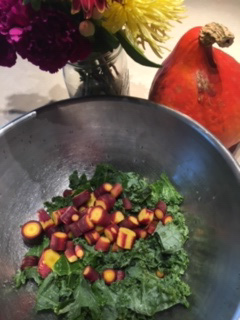 Marty Ikeda's Carrot Kale Balsamic Ghee Stir Fry
Can't Eat It Now? Save It For (Much) Later!
Beets, kohlrabi, and kale can all be preserved by freezing or drying, among other methods, although freezing seems to be most common. As noted above, your sweet potatoes, squash, and garlic will last well simply by being stored well, and don't necessarily need to be processed and preserved – although they can be, and that can be handy later on, when you're in a hurry!
Bear in mind that most vegetables can be frozen after a quick blanching followed by a dunk in ice water, cut or chopped into whatever pieces you wish; and/or, that you can cook them and purée them, then freeze the purée; and/or that you can transform them into something you love (twice-baked sweet potatoes, anyone?) and freeze that. Options abound for saving your fall vegetables and enjoying them later!
For resources for freezing, drying, and otherwise preserving your produce, see our preserving produce web page!
Here are links to a few delicious-sounding recipes for preserving some of this week's vegetables:
https://www.thespruceeats.com/korean-pickled-garlic-2118848
https://www.seriouseats.com/recipes/2011/11/shredded-kohlrabi-quick-pickle-recipe.html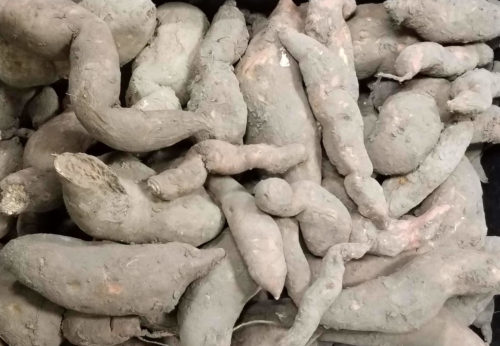 Sweet potatoes, cured, not yet washed - but you can see the orange peeking through
Cheers!
Your Raccoon Forks Farms Team