Dear Friends and CSA Partners –
Welcome to our fall vegetables CSA season! We're excited to have six more weeks of sharing our produce, eggs, and/or frozen broiler chickens with you. Deliveries start this week!
Here are a few important things to remember about your share(s):
Boxes
Please return your boxes! They're very sturdy (and very expensive), made to be re-used, and we want to keep them out of the landfill. Thank you, we appreciate your help with this!
Swap Box
At most of our pick-up sites, our site hosts allow us to put out a "swap box" with our CSA boxes and coolers. If you find something in your share which you can't use or don't want, please leave it in the swap box for someone else to enjoy. And if you ever see something in the swap box which you would like, please take it!
Picking Up Your Share(s)
Shares are available for pick-up between 3-6 p.m. on Wednesdays and Thursdays, depending on the site:
Wednesdays
Des Moines University
Kemin Industries, Des Moines
Meredith Corporation, Des Moines
Railroad Bill's Dining Car, Des Moines
Thursdays
Des Moines Betsy Peterson Designs, Perry
Brick Street Books & Café, Adel
Campbell's Nutrition, Urbandale
Sammons Financial Group, West Des Moines
Wheatsfield Coop, Ames
Thank you for picking up your share between 3-6 pm.! This prevents food spoilage and extra work for our host pick-up sites. Please note: After 6 p.m., your share will no longer be available, unless you have made previous arrangements with the pick-up site.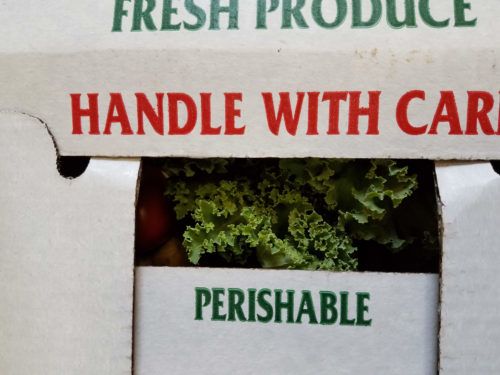 If You Can't Pick Up Your Share
If you will be unable to pick up your share, please either:
Let us know by Monday of the week you'll be gone, and we'll be happy to hold your share for you and deliver it the following week, along with that week's share; or
Have someone else pick up your share for you
Frozen Broiler Chickens
Don't forget to request delivery of your chickens! We'll be happy to deliver them on one, two, or three occasions, depending on how many you would like to get at a time. Just let us know by Monday of the week you would like to receive one or more, and we'll deliver your chicken(s) that week.
That's it! If you have any questions about how any of this works, please let us know!
What's In Your Vegetables Share?
This week, we plan to bring you lettuce, potatoes, broccoli, peppers, turnips, onions, delicata squash, and kale or collard greens.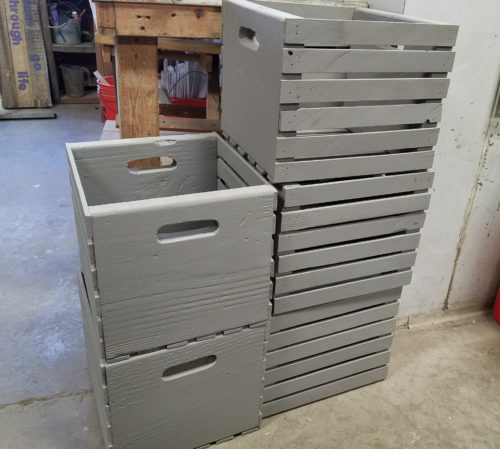 What Is It?
Hakurei turnips are a mild, fruity turnip originating from Japan. If you are not a fan of the "original" turnip give these a try. We are certain their low key flavor will change you mind.
You can eat both the root and the leaves. Unfortunately due to cooler temps and some light freezing we had to trim off all the yummy greens.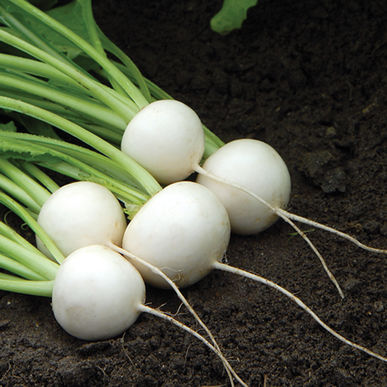 Photo courtesy of Johnny's Selected Seeds
Storing
To help keep your turnips fresh store them in the crisper drawer of you refrigerator. The best temperature to store them at is between 32F and 40F.
Turnips will also keep for a while in a root cellar or cool basement.
For information on storing the other vegetables in this week's shares, see our produce storage web page!
What to Make?
PAN-ROASTED HAKUREI TURNIPS WITH HONEY
Rocking the winter CSA with pan-roasted Hakurei turnips
Servings: 2
1 bunch small Hakurei turnips (about 10), halved lengthwise
2 tsp. vegetable oil
Salt and pepper
1/2 TB honey
Pinch of cayenne
1/2 TB water
Toss turnips with 1 tsp. oil, salt and pepper in a medium bowl.
Combine honey, cayenne and water in a small bowl.
Heat a small skillet over medium-high heat. Add remaining tsp. oil. Add turnips. Sauté for about 10 minutes, turning turnips frequently, until they are golden brown.
Add honey mixture to turnips and toss them for a few minutes until glazed and tender. Add additional salt and pepper to taste.
GINGER SOY HAKUREI TURNIPS

Prep Time: 10 mins Cook Time: 10 mins Total Time: 20 mins
Ingredients
1-2 teaspoons Olive Oil
1 clove garlic minced
1 teaspoon fresh ginger grated (also can us instead 1/4 teaspoon of ground ginger)
1 bunch Hakurei Turnips wash, and chopped into 1-inch pieces
1-2 tablespoons Low Sodium Soy Sauce
Instructions
In a saute pan heat oil over medium heat.
Add in garlic and ginger, saute for 1-2 minutes.
Add turnips into saute pan, cook until slightly brown for about 3-4 minutes.
Add in greens and soy sauce cooking until greens begin to wilt 1-2 minutes.
Enjoy!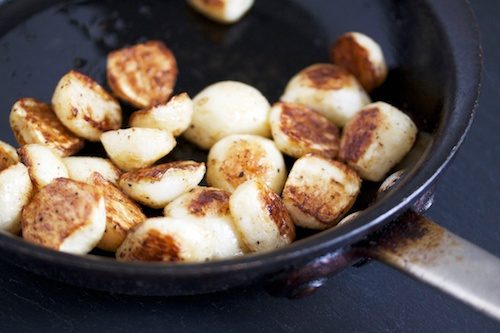 Can't Eat It Now? Save It For (Much) Later!
Check out this website for three different preservation ideas for your turnips!
https://www.thespruceeats.com/how-to-freeze-turnips-two-ways-3061921
For more resources on preserving your produce, see our produce preservation page!
Again, welcome – or welcome back – to Raccoon Forks Farms! Enjoy your food from the Farms, and have a great week!
Your Raccoon Forks Farms Team