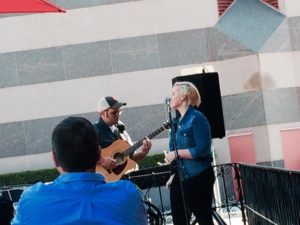 Plain Talk Books & Coffee has announced the May lineup for its Saturday concert series.
*May 5, 12 pm: JPWR, featuring Patrick McCready playing his original folk song.
*May 12, 12 pm: Our very own Sean Bremhorst, with special guests sitting in.
*May 19, 12 pm: Mimzees, a song cycle band in the chamber music-folk idiom, with Tommy Boynton's song settings to different well-known poets.
*May 26, 12 pm: Forest Cochran playing his unique style of folk music.
All shows are free and open to the public and, weather permitting, are held on Plain Talk's patio at 602 E. Grand Ave. Join us for brunch and excellent tunes by some of the best musicians Des Moines has to offer.