Join us for lunch at Plain Talk Books & Coffee on Tuesday, June 18, for a performance by CBS's Survivor alum Jacob Derwin. The show starts at noon and is free and open to the public. 
Jacob Derwin is a singer/songwriter based in Brooklyn, NY. Between his Mira EP release in 2017, his appearance on CBS's Survivor, his comedy podcast I'M TRYING! and his various shows around New York City's spoken word and music scenes, Jacob has slowly but surely grown a dedicated audience.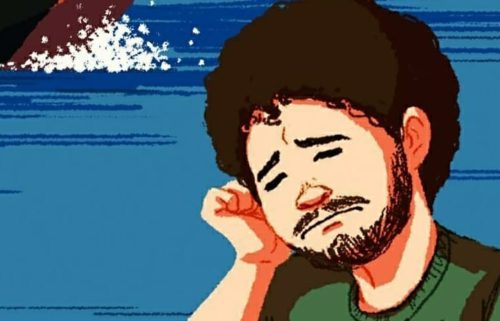 Following in the footsteps of musical storytellers like Harry Chapin and Jonathan Coulton, Jacob's dynamic songs are composed with scene-setting wit and distinct voice. His number one goal at any performance is to connect with the audience on a meaningful level, and his music has been a successful catalyst towards this.
On his first national tour, Jacob looks forward to interacting with musical communities all over the country and performing his new songs. You can find more about Jacob online at JacobDerwin.Com.