Dear Friends and CSA Partners –
We hope this finds you well! It's been a busy week at the Farms – of course, we could write that every week!
We're continuing to plant: this week, we're planting winter squashes, Brussels sprouts, more basil (we've already got a bunch of basil planted, but there's no such thing as too much, right?), cabbages, and melons.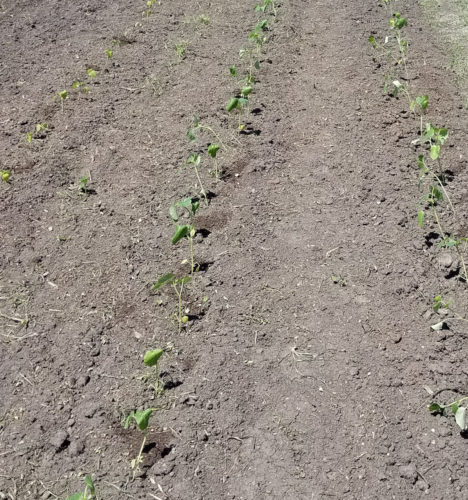 Okra, planted last week