Dear Friends and CSA Partners –
Welcome to July! Many of you have let us know that you'll be out of town this week – we hope you're enjoying well-deserved vacations!
Please remember that due to the holiday this week, we'll be delivering CSA shares tomorrow (Tuesday)! If you won't be able to pick up your share tomorrow and you haven't already made arrangements, please have a friend or family member pick it up for you.
Fruit shares update: For those of you who ordered a fruit add-on share, we believe that we'll be starting the fruit shares next week! We've been in touch with our friends at Berry Patch Farm, and that's their latest estimate. If there's any change, we'll let you know in next week's newsletter.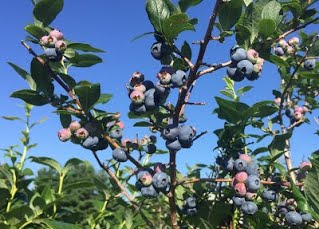 Photo by Berry Patch Farm