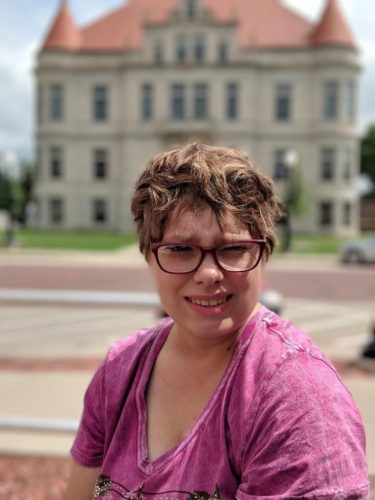 Brick Street Bakery would like to take a moment to share with you a little about Sarah, one of Brick Street's remarkable bakers. Sarah has worked at our Brick Street businesses for three years, and has been at the Bakery for just for over a year. We hope you enjoy getting to know Sarah a bit.
Sarah's favorite activity at the Bakery has been learning to make yeast donuts. Brick Street Bakery is helping Sarah work towards her goals, which is to work more hours and to work independently. When Sarah is not at work, she likes to volunteer at her local library, ride her bike and make crafts.
Sarah wants people to know, "This is the best place to get the best homemade donuts and coffee."
So stop in and visit sometime soon to say hi to Sarah and pick up the best homemade donuts and fresh-roasted coffee around.