Dear Friends and CSA Partners –
Think we've had enough rain for a while? It's great to be seeing the sun again!
Although it got plenty muddy last week at both of our farms, our plants generally weren't distressed by all the water. Shows you how dry things had been previously, maybe. We have had problems with insects, though, recently. They're the reason that while we planned to send you collard greens in last week's CSA vegetables shares, we didn't – when we went to pick the collards, they had been attacked. We apologize for having focused so much on collards in last week's newsletter, and then not sending any! We're hoping to get past the insects and be able to share another harvest of collards before the end of the season.
Weather and insects have taken a toll on our harvests this summer, more than some years. We don't want to sound whiny about this; we just want to reflect the realities of farming to you, and for you to understand how disappointed we are that we haven't been able to send you certain wonderful vegetables this summer! For instance, weirdly, our Early Purple Vienna kohlrabi never formed bulbs this summer: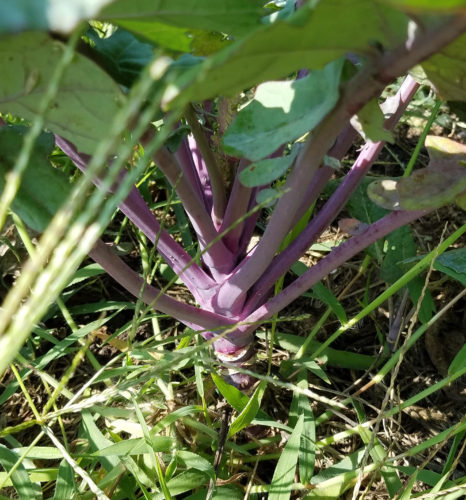 2018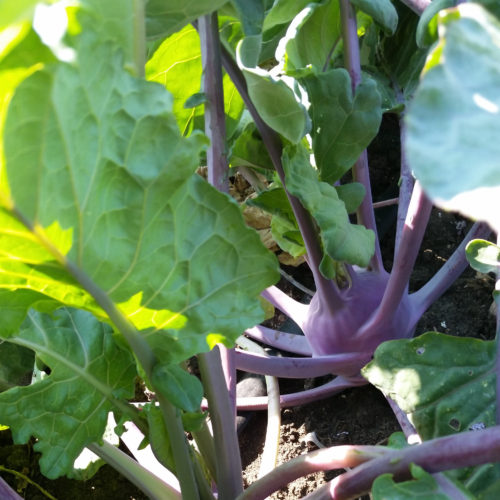 2017