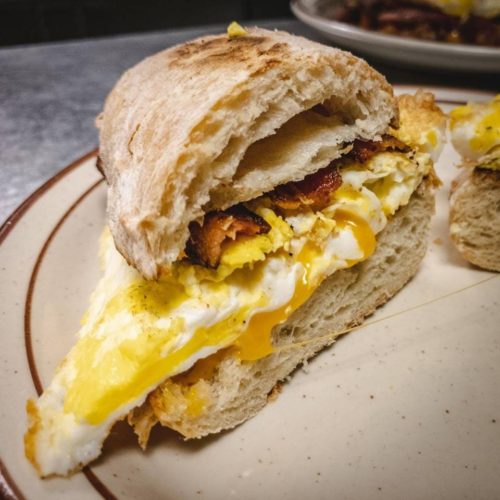 Railroad Bill's is now proudly serving farm fresh eggs from our pals at nearby Raccoon Forks Farms.
The cage-free, pastured hens at Raccoon Forks Farms lay rich, large, delicious brown eggs in Redfield and Runnells.
The eggs are packaged on site at the Farms and delivered directly to Railroad Bill's and other restaurants and retail outlets throughout central Iowa.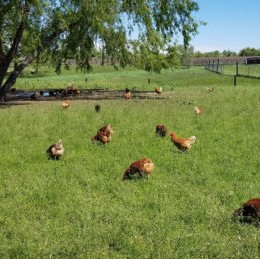 Railroad Bill's and Raccoon Forks Farms are both Raccoon Forks Microbusinesses, owned and operated by Optimae LifeServices to create jobs for individuals with disabilities and mental illness.
Railroad Bill's prides itself on making many of our menu items from scratch, our fresh and locally roasted L & N Roast coffee, and now serving fresh farm eggs from Raccoon Forks Farms.