Dear Friends and CSA Partners –
Can you believe it's the end of June, already? On that note, here's one more reminder about our delivery schedule changes next week:
 - Next week, we'll be delivering all CSA shares on Tuesday, July 2nd! Please pick up your CSA share(s) on Tuesday, the 2nd, rather than Wednesday or Thursday, as you would, normally.
 - If you'll be out of town or otherwise unable to pick up your share(s) next week, please let us know by Monday. We'll be happy to hold your share(s) and deliver them with your share(s) the following week!
In Farms news, we're continuing our summer planting, and this week we're planting collard greens and more beans, fennel, and cucumbers.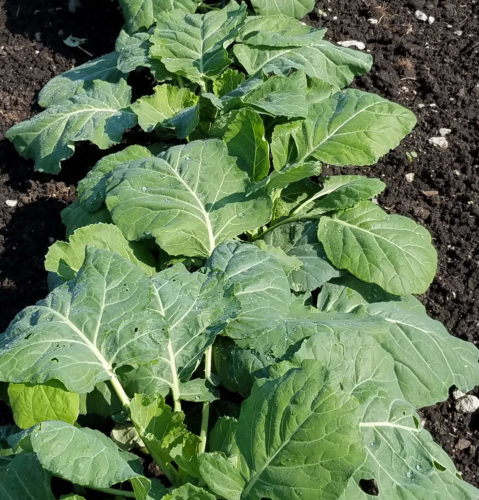 Mature collards in the field last summer