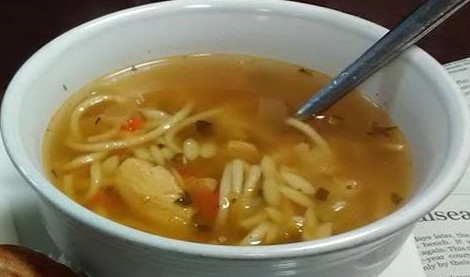 This is slow food, good to make on a day when the weather is bad and you need something warm and comforting.
1 whole Raccoon Forks Farms chicken 
1 small onion
1 carrot
1 stalk celery
6 whole peppercorns
4 whole cloves
1 bay leaf
Peel onion and trim carrot and celery as needed. Cut carrot and celery stalk in half, crossways. Place chicken, carrot, onion, celery, peppercorns, cloves, and bay leaf in a large pot and fill with water until chicken is covered. Bring to a boil, then reduce the heat, cover, and simmer until the chicken is falling off the bones.