Dear Friends and CSA Partners –
We feel as though we're always writing to you about the weather, this year – but the weather's been so…robust! and so present! Even as we write this! Have you had enough rain? Are you growing gills and fins, yet? We feel as though we are!
In happier "wether" news, we have two beautiful new goats! One is a buck, and one is a wether – a castrated male goat. We want to expand our herd, and we'll be breeding our goats next week. We already had one buck, and we'll pair him with our mature ewes. We purchased the new buck to expand the herd's genetics – we'll breed him with our doelings (young female goats). Next year, you can expect to hear that we've sold a buck or two and acquired new ones, to keep our genetic pool growing!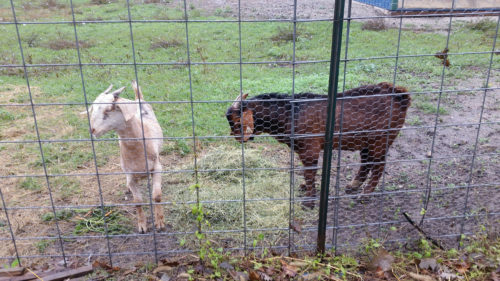 Wether on the left, buck on the right