Brick Street Bakery, Plain Talk Books & Coffee and Railroad Bill's Dining Car are now serving our very own fresh roasted L&N Roast coffee.
Railroad Bill's L&N Roast is fresh roasted each week by our friends at Raccoon Forks Foods in Ames. The L&N Roast, a medium dark to dark roast, is roasted on Fridays and delivered on Mondays to ensure you are drinking the freshest coffee possible when you visit our stores.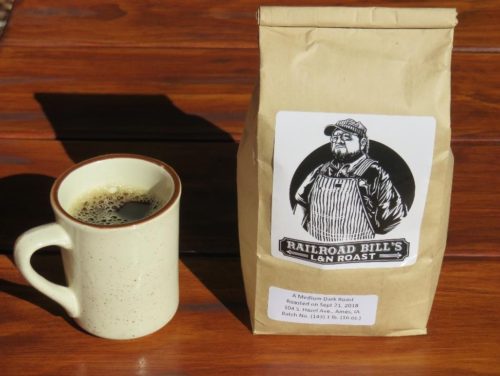 The roast is named after the Louisville and Nashville Railroad. Railroad Bill, our founder, is fond of the L&N line and has familial ties to it. The L&N line was also favorite target of the original Railroad Bill, the legendary train robber.
Stop by one of our stores today and give the L&N Roast a try. Toot toot!